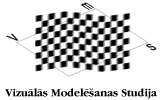 projects
> chronologically
> public buildings
> apartment buildings
> private houses
> reconstructions
> interiors
> competitions
> sketches and proposals
office
contact
We design residential, public and industrial buildings, reconstructions and restorations of buildings, interiors;
we provide project management and construction supervision.
objekts:

Reconstruction of the NBS sports club swimming pool

adrese:

Krustabaznicas street 9, Riga

klients:

State Centre for Defence Military States and Procurement of the Republic of Latvia

projekts:

2004 - 2006

realizācija:

1st stage - 2006 - 2011

kopējā telpu platība:

6 390 m²

projekta autori:

Daiga Bikse: architect, project manager
Didzis Andersons: architect
Daina Levane: architect
Girts Reimats: architect
Eva Rozite: architect
Maris Strazdins: architect-assistant
Olegs Stefjuks: architect - assistant
Juris Strals: architect - assistant
Andris Lubgans: structural engineer

apakšuzņēmēji:

electric power supply - "Daina EL"
heating, ventilation, air-conditioning - "IONICA"
water supply and sewerage engineering - "Jukad"
pool technology - "Jukad"
low-voltage systems - "Telekom Serviss"

būvuzņēmējs:

"Arcers"

The reconstruction of the NBS sports club swimming pool is split into stages according to scheduled financing.
1st stage started in 2006, finished 2011. Include all demolition works, construction works of bearing structure, facades and roof. For visitors use now available the swimming pool (50m) with stands, changing rooms, hall, a part of the administration area, the café. As well as completed site landscaping works.
During the 2nd stage is planned to finish small pool, sauna, gym, halls, changing rooms and its necessary utilities, engineering and technical supply.
At the moment the reconstruction is suspended until the next financing.