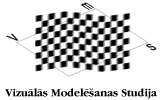 projects
> chronologically
> public buildings
> apartment buildings
> private houses
> reconstructions
> interiors
> competitions
> sketches and proposals
office
contact
We design residential, public and industrial buildings, reconstructions and restorations of buildings, interiors;
we provide project management and construction supervision.
objekts:

Reconstruction of the hotel

adrese:

Dzintaru avenue 68, Jurmala

klients:

Private person

projekts:

2003 - 2004

realizācija:

1st stage - 2006., 2nd stage - 2008.

kopējā telpu platība:

1900 m²

projekta autori:

Daiga Bikse: architect, project manager
Dagnija Frisa: architect
Ivars Smits: architect
Olegs Stefjuks: architect - assistant
Juris Strals: architect - assistant
Andris Lubgans: structural engineer

apakšuzņēmēji:

ventilation, air-conditioning – "Ventors"
heating – "N&T"
water supply and sewerage engineering – Aleksandrs Dubajenko
electric power supply – "Jumiks"
low-voltage systems – "Telekom Serviss"

būvuzņēmējs:

"Rikom"

The hotel was built in 1986. The hotel's design uplift was made as much as possible within existing volume. There were only one floor high small extension (55m2) with restaurant and roof terrace and partly built up 3rd floor.The facades and interior were completely renewed. Now there are 44 suites, recreation area with pool and saunas, fully equipped bar-restaurant, conference hall.

Nominated for the Latvian annual review of the best architectural projects in category "Reconstruction" in 2006.