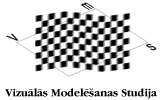 projects
> chronologically
> public buildings
> apartment buildings
> private houses
> reconstructions
> interiors
> competitions
> sketches and proposals
office
contact
We design residential, public and industrial buildings, reconstructions and restorations of buildings, interiors;
we provide project management and construction supervision.
objekts:

Private house

adrese:

Miera street 23, Jurmala

klients:

Private person

projekts:

1999 - 2000

realizācija:

2001 - 2002

kopējā telpu platība:

345 m²

projekta autori:

Uldis Balodis: architect, project manager
Ivo Steimanis: architect
Andris Lubgans: structural engineer

apakšuzņēmēji:

heating, ventilation, air-conditioning – "Mehāniskās sistēmas"
water supply and sewerage engineering – Irēna Adamoviča, inženiere
electric power supply – "Daina EL"
gas supply – "Intra"


Nominated for the "Arhitekturas gada balva" (Architectural annual award) in 2003.

Received the Annual award by the magazine "Архитектура и Дизайн Балтии" in 2003.