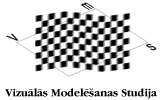 projects
> chronologically
> public buildings
> apartment buildings
> private houses
> reconstructions
> interiors
> competitions
> sketches and proposals
office
contact
We design residential, public and industrial buildings, reconstructions and restorations of buildings, interiors;
we provide project management and construction supervision.
objekts:

Office centre

adrese:

Skanstes street 13, Riga

klients:

"SWH Grupa"

projekts:

2005 - 2006

realizācija:

2006 - 2008

kopējā telpu platība:

20 000 m²

projekta autori:

Daiga Bikse: architect, project manager
Olegs Stefjuks: architect - assistant
Daina Levane: architect
Ivars Smits: architect
Juris Strals: architect - assistant
Andis Dobris: architect - assistant
Felikss Ciunels: architect - assistant

apakšuzņēmēji:

structural engineering – "Tehnolain", "PBLC"
heating, ventilation, air-conditioning, – " YIT Tehsistem"
water supply and sewerage engineering – "YIT Tehsistem"
electric power supply, low-voltage systems – "YIT Tehsistem"


būvuzņēmējs:

"PBLC"

Nominated for the Riga architectural award of 2008.


Received the appreciation diploma by the KNAUF Ltd within the Latvian annual review of the best architectural projects of 2008.