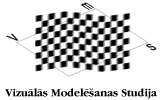 projects
> chronologically
> public buildings
> apartment buildings
> private houses
> reconstructions
> interiors
> competitions
> sketches and proposals
office
contact
We design residential, public and industrial buildings, reconstructions and restorations of buildings, interiors;
we provide project management and construction supervision.
objekts:

Two apartment buildings

adrese:

Upenu street 4 and Puces street 21, Riga

klients:

"Laimes Nams"

projekts:

2005 - 2006

realizācija:

2006 - 2008

kopējā telpu platība:

building on Upenu street - 2700 m²

projekta autori:

Daiga Bikse: architect, project manager
Daina Levane: architect
Ivars Smits: architect
Olegs Stefjuks: architect - assistant
Juris Strals: architect - assistant

apakšuzņēmēji:

structural engineering – "MDK konstruktori"
heating, ventilation, air-conditioning – "MJ Partneri"
water supply and sewerage engineering – "MJ Partneri"
electric power supply – "Inženiertehniskie risinājumi", "Daina EL", "MJ Elektro"
low-voltage systems – "Telekom Serviss"

būvuzņēmējs:

"MR Buve"

Project consisted of two housing blocks on two separate plots belonging to one owner. Construction of both blocks has been started simultaneously, but building on Puces street was suspended while constructing foundations. Building on Upenu street was finished in 2008.